Welcome to the Wiki
Welcome to the wiki. you became CyberSpace then Let's go the amazing ride WARNING: this vitural gameplay please turn on of Oculus Rift or play Android version.
About for CyberSpace?
CyberSpace is fanstatic ride with girls (Ellyson and Lisa) remember you cant start the ride and Have FUN
Latest activity
Photos and videos are a great way to add visuals to your wiki. Add one below!
Offical game in website: http://www.riftaway.com @2018 CyberSpace VR Wikia copyright @20?? Oculus Rift @2014 Rift Away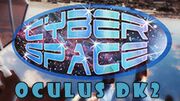 Community content is available under
CC-BY-SA
unless otherwise noted.